(The Center Square) – Pittsburgh Public Schools is looking to partner with a nonprofit headed by high-level former Obama administration officials to implement a program created by former First Lady Michelle Obama to get students involved in political activities, including voter registration drives.
A critic of the partnership said schools should focus on improving lagging performance, not indoctrinating students.
The Pittsburgh Public Schools school board is seeking to finalize a deal with the nonprofit Civic Nation to implement the "When We All Vote Initiative" in the public school system and organize "My School Votes" clubs, according to school board documents. Civic Nation will pay teachers who participate in the program $1,000 and provide training for high school teachers to "start student-lead clubs focused on non-partisan voter registration campaigns and ongoing efforts focused on local issues." The district said the program would not create any costs.
The description of the program provided by the school board stated, "Students will develop leadership skills, advocate for local issues, create voter registration campaigns and empower each other to engage in cycles of life-long civic engagement."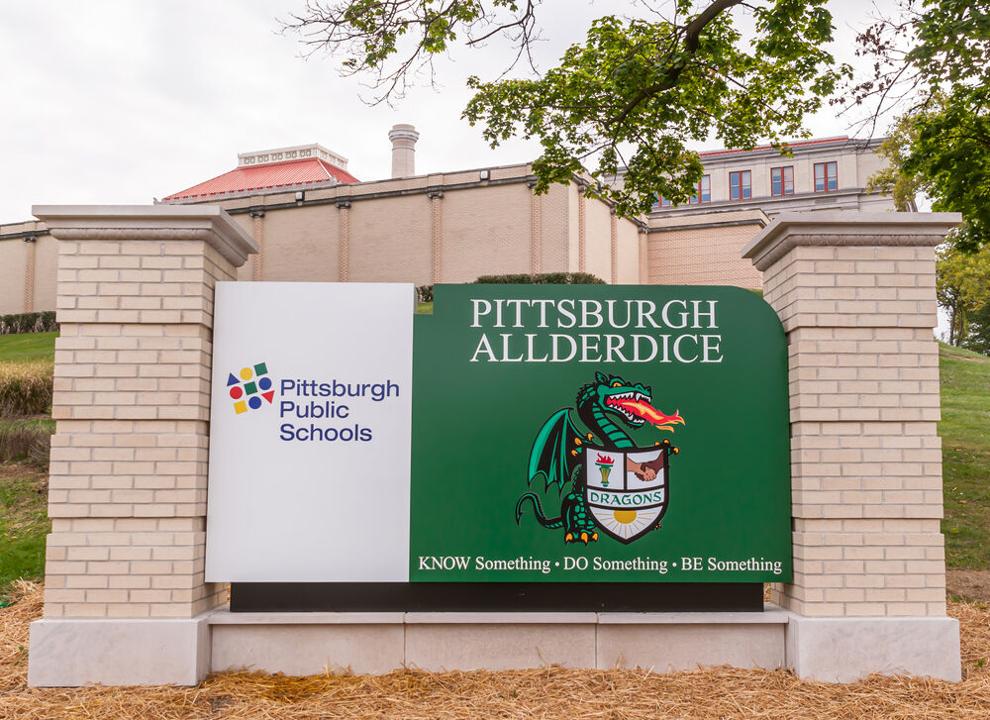 Civic Nation's board chair is Valerie Jarrett, former senior advisor to President Barack Obama. Pete Rouse, former counsel to President Obama, also is on the board.
The When We All Vote Initiative was created by Michelle Obama. The executive director of When We All Vote Initiative is Stephanie Young, who was an Obama White House official.
The nonprofit Civic Nation released a statement via email: "When We All Vote is a national, nonpartisan initiative of Civic Nation, a 501c3 nonprofit organization. Schools are one of the few institutions that you can find in every American community, and they are uniquely positioned to prepare young people to be active citizens by learning about our democracy and how they can be involved."
"My School Votes provides schools with support to make that happen. The majority of American high school students do not learn about civic behaviors. According to one study, 1 in 4 Americans are unable to name the three branches of government. These statistics should raise concerns and prompt us to act. The key to a strong democracy is participation -- why would we not want our children to learn what it means to be an active citizen in this country?"
"My School Votes empowers students and educators in schools across the country to increase youth participation in our democracy, whether that's through voter registration drives at their schools, parties at the polls, or reminding their school communities of important election dates so they can make their voices heard. All of our activities are strictly nonpartisan, and we do not support or oppose candidates for public office or take a stand for or against any political party."
School Board President Sala Udin and school board member William Gallagher didn't respond to an email seeking comment.
"I wish the Pittsburgh Public School District would focus on teaching our children how to read and do math instead of looking to indoctrinate our children," Sam DeMarco, chairman of the Republican Committee of Allegheny County and an Allegheny County Councilman At-Large, said in an email.
DeMarco said test scores were low in Pittsburgh.
"So now instead of looking for ways to improve student performance and better prepare them for the future, PPS will now 'partner' with an outside organization to teach them about 'community organizing' and turn them into progressive activists," DeMarco said. "On top of CRT [critical race theory] and gender theory being taught in our schools, this is just another example of why Republicans need to pass new legislation creating true school choice by having education funding follow the student and giving parents the option of sending their children to a school which will educate their child and not indoctrinate them."