Pennsylvania lawmakers combed through the bits and pieces of a $24 million farm bill Wednesday, a plan that Gov. Tom Wolf's administration has touted as one supporting traditional agriculture while also providing investments into future innovations.
Members of the commonwealth's Senate and House met jointly at an Agriculture and Rural Affairs Committee. Secretary of Agriculture Russell Redding was in the hot seat, providing testimony on a number of the finer points within the bill.
"I'm excited about it," Redding said. "This has been a work in progress. There's some strategic investments being made into this bill. It harnesses the entrepreneurship of our current farmers, with an eye toward the future."
In his testimony, Redding said his office provided the list of recommendations within the spending package after extensive deliberation internally.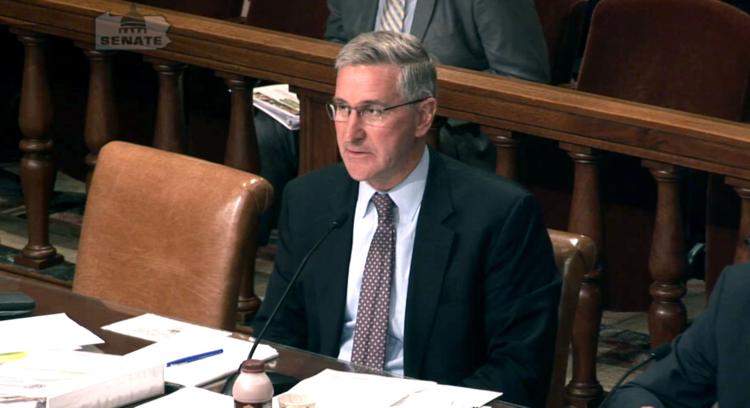 "We had some simple questions," he said. "What is agriculture? Who is agriculture? Our challenge was to look at the whole."
During questioning, Sen. Elder Vogel Jr., R-Rochester, said he had reservations with one component of the bill – a $1.6 million provision that would be offered to agriculture professionals to help bolster Pennsylvania's organic industry. As proposed, it is being offered through the PA Preferred program.
Vogel, who chairs the Agriculture and Rural Affairs Committee, said he was concerned the offering could pit farmers against one another.
"When agriculture feeds on agriculture, nothing good happens," Vogel said.
Redding, in response, doubled down on the provision and said he believed it would yield positive results if the plan was offered as intended.
"This is one of the bright spots around Pennsylvania agriculture," Redding said, referring to organic farming. "I would hope the agriculture community would use this as an opportunity to differentiate Pennsylvania product. But it will take some investment."
Sen. Judy Schwank, D-Reading, said she was enthusiastic about a state-level specialty crop block grant program. The bill includes a $500,000 provision toward farming such high-priority horticultural crops as hemp, hops and hardwoods.
"Is this enough?" Schwank asked Redding of the funding allocation. Schwank said she was pleased Pennsylvania was the second state in the country to have an industrial hemp program and would like to see further investments made.
Redding said there are other line items within the farm bill that also could go toward bolstering specialty crops. The grant funding, he said, is just one financial lever that could be pulled, based on the proposal.
"What I've cautioned people against is looking at any one particular line item," Redding said.
The largest appropriations within the farm bill are $5 million each – one toward the Pennsylvania dairy investment program, the other for rapid response readiness.
Other appropriations include $2 million toward a business development center and $1 million toward a Center for Animal Agriculture Excellence.