Members of the Pennsylvania Senate's State Government Committee said a plan by Gov. Tom Wolf to replace voting machines in every district puts too much of a financial burden on counties and may not be needed.
The governor's plan requires paper ballot machines, and counties must have them in place before the April 2020 presidential primary. Only 12 states, including Pennsylvania, are still using Direct Recording Electronic voting machines, and most other states are in the process of upgrading, according to information from acting Secretary of State Kathy Boockvar.
Funding is available for only half of the $125 million to $150 million needed statewide, leaving each county on the hook for their portion of the remaining cost.
The committee held a hearing Tuesday on Senate Bill 48, which seeks to delay Wolf's plan. The bill, sponsored by Sen. John Gordner, R-Bloomsburg, would require the Department of State to notify the Legislature of plans to replace more than half of the state's voting machines 180 days before they are replaced. A bipartisan committee will study the plan and make a recommendation within 90 days.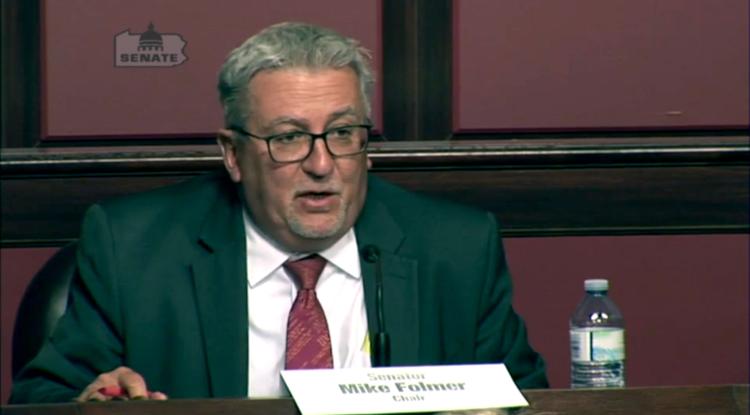 Committee Chairman Mike Folmer, R-Lebanon, criticized Wolf for not consulting lawmakers before announcing the plan.
"The Legislature isn't a potted plant that sits idly by watching the administration make decisions and then turns around and blindly appropriates monies to fund what every decision has been made," Folmer said. "This needs to be a partnership."
Wolf's plan is a "$150 million unfunded mandated," testified Jerry Feaser, director of the Dauphin County Bureau of Registration and Elections.
"It seems to me that somebody put the cart before the horse," Feaser said. "Logic, at least the way I see it, would have required certification and approval of new voting systems to be done first, followed by resolving the need to identify adequate funding."
The costs would put a strain on Pennsylvania counties. Jeff Haste, chairman of the Dauphin County Commission, said replacing the voting machines there would cost between $4 million and $10 million. That cost would trickle down to taxpayers in the form of a 4 to 10 percent tax increase, he said.
A national security expert encouraged the Legislature to find the funding for Wolf's plan, saying the state's elections were open to foreign interference.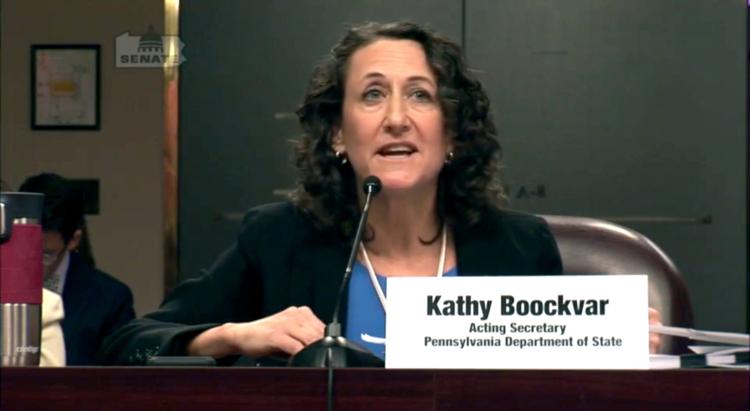 "This is an issue of national security," said Lt. Col. Anthony Shaffer, a retired U.S. Army officer and acting president of the London Center for Policy Research. "The threat of election interference is known and real. I urge you to take necessary action to protect our democracy from outside interference and stand with me in calling for adequate funding to ensure that all Pennsylvanians cast their votes on secure paper ballots in 2020."
Twenty-one out of 67 counties have begun to make the switch to the new machines, Boockvar said.
"Despite the cost, we believe the Commonwealth must continue to move forward with the upgrade to more secure, accessible, and auditable systems without delay, based on the nearly unanimous recommendations of security experts, and consistent with the rest of the country," she testified.