(The Center Square) – How can Michigan tread a path to prosperity after 50 years of population loss and another 270,000 residents projected to leave the state over the next 30 years?
A new report from the Citizen's Research Council of Michigan and Altarum says Michigan's competitiveness with other states is in jeopardy. The state has an eroding tax base, fewer workers and more retirees, and a weak workforce to attract new employers.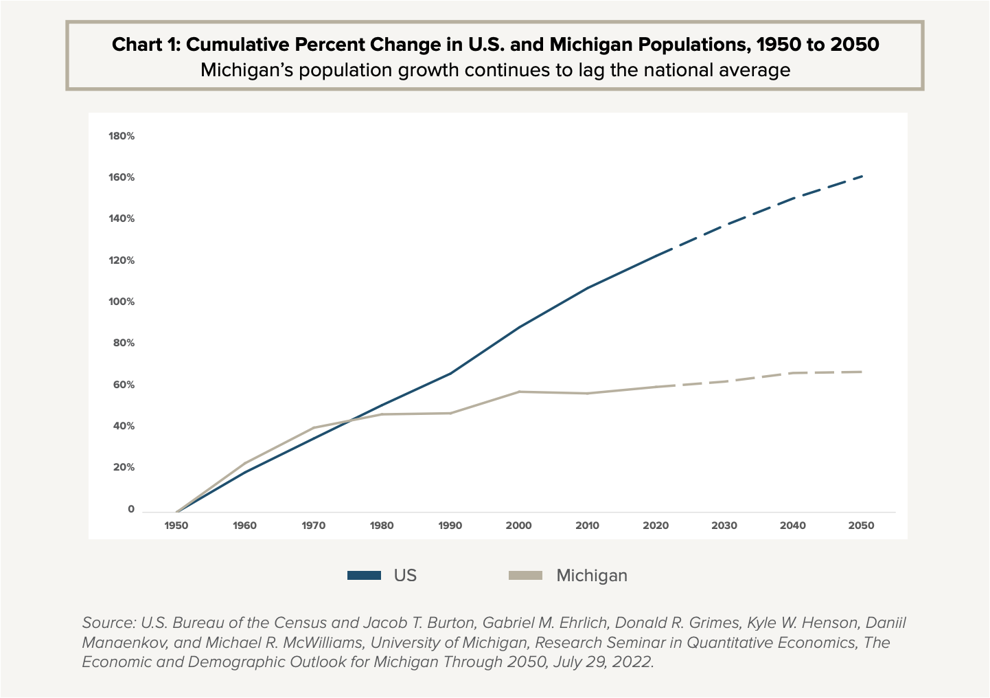 "As today's research shows, to grow Michigan's economy at a faster pace, there must be job opportunities and Michigan must be an attractive market to keep young residents from moving away and to attract people to the state," Citizens Research Council President Eric Lupher said.
The report explains the ramifications of population loss, and gives red flags raised by those looking to move to Michigan or businesses looking for a new home. For example, parents want good schools for their children and good jobs for themselves. However, more than half of Michigan K-12 students score below proficient in math and reading. Michigan is in the bottom third of states for attainment of college degrees in an economy where job and wage growth is fastest in fields requiring higher education.
Despite the state spending $5.6 million on its "Keep it Fresh" marketing campaign, the report said Michigan is better known for some of the worst roads in the nation, contaminated water lines that poisoned children in Flint and Benton Harbor, an eroding education system that doesn't teach many kids to read, and sluggish wage growth in key sectors such as the auto industry.
The American Society of Civil Engineers ranked Michigan's infrastructure with a C- in its 2023 report card, an evaluation covering 14 categories: aviation, bridges, dams, drinking water, energy, inland waterways, public parks, rail, roads, schools, solid waste, stormwater, transit, and wastewater.
The CRCM report noted infrastructure decay as creating unnecessary costs for residents, ranging from rough roads to failing dams and unreliable energy.
Michigan's household incomes are in the bottom third of the country. Manufacturing jobs have declined and not enough residents are graduating from college or trade schools in an economy where income gaps are widening between those who pursue education after high school and those who do not.
Michigan was the seventh most populated state in the nation until the 1970s, after which Michigan's population slowed. By 2050, Michigan will have almost as many residents 75 and older as school-age children, meaning that Michigan will have fewer workers to sustain Michigan's economy and provide services to the growing older population.
These papers focused on population and demographics and economy, workforce, and talent. The three remaining papers will be released over the summer of 2023.
The report says to attract more residents, Michigan should retain its current population, especially young people, attract new people from around the country and the world, and invest in the skills, opportunities, and well-being of Michiganders. The authors say the state should improve health, educational achievement, and job readiness, and invest in public services and natural resources to make the state more attractive.