(The Center Square) – Faced with growing pressure, Gov. J.B. Pritzker released a plan Tuesday to reopen the state's economy in phases based on regional public health metrics.  
At his daily briefing Tuesday, the governor introduced "Restore Illinois," a five-phase plan to reopen the state.  
The state will be divided into four sections based on Emergency Medical Services regions, northeast, which is Cook County, north central, central and southern.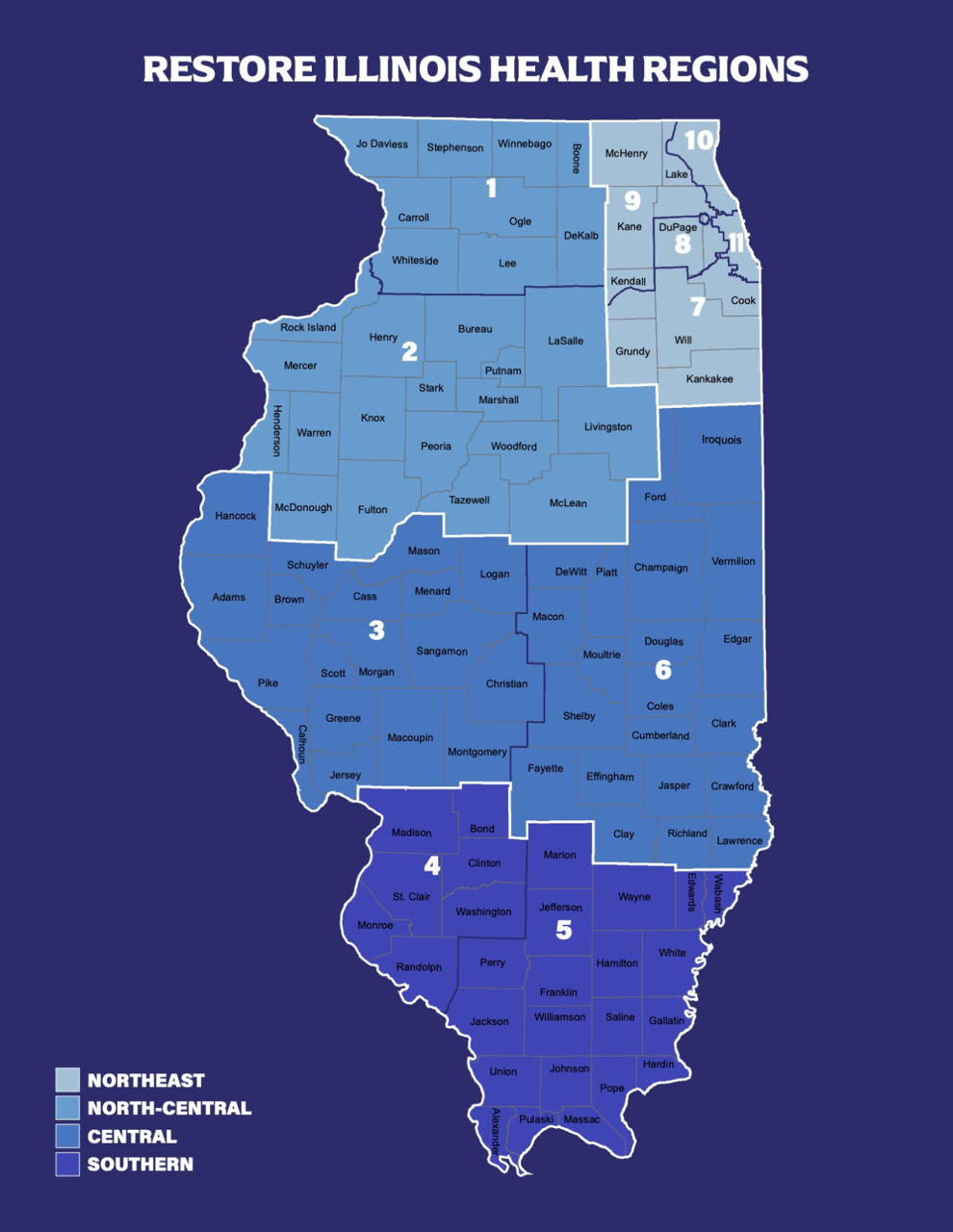 The plan is guided by public health metrics that provide a structure for reopening businesses, schools, and recreational activities in each phase.
The five-phase plan includes Rapid Spread, Flattening – which is where the state is now – Recovery, Revitalization and finally, Illinois Restored. Pritzker said even in the final phase, things may never be the same as they were before the pandemic.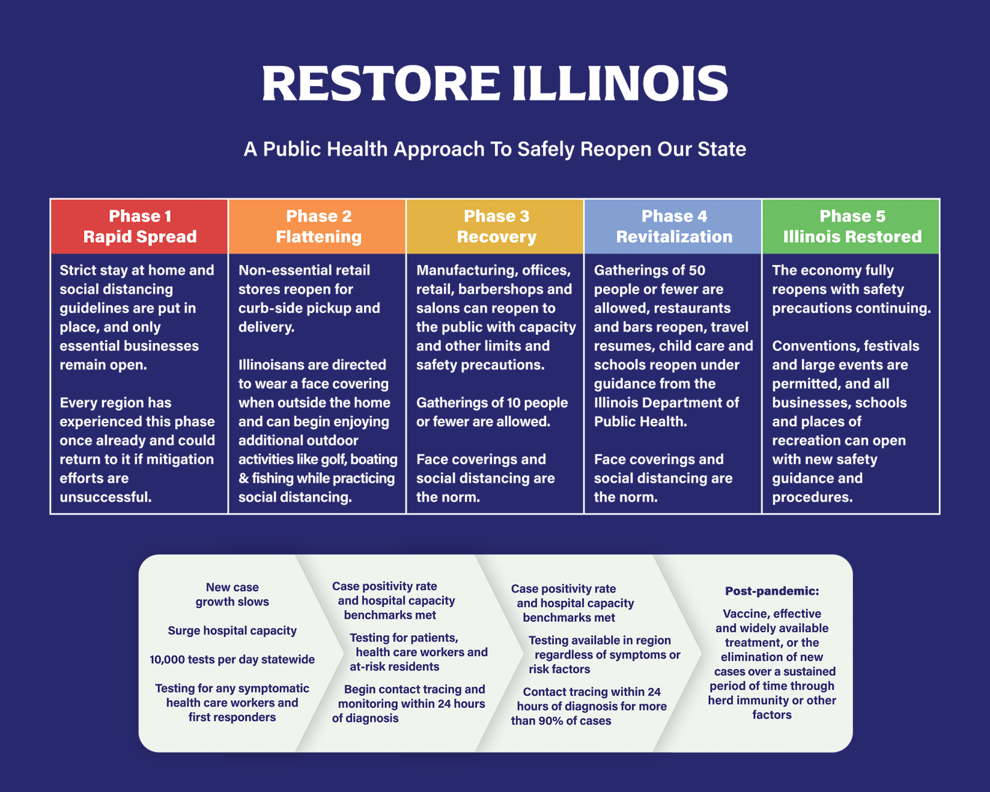 "I know that we all have a passionate desire to return to the sense of normalcy that we felt before the world knew of COVID-19," Pritzker said. "Here's the truth and I don't like it any more than you do: Until we have a vaccine or effective treatment, the option of returning to normalcy doesn't exist."
On Tuesday, the Illinois Department of Public Health announced 2,122 new cases of COVID-19 and 176 additional deaths, the highest daily death total since the pandemic began.  
Statewide, the department reported more than 65,000 total cases and 2,838 deaths.