The U.S. House of Representatives has passed language that what would put more scrutiny on how federal funds are divided up among states, but the measure's fate in the Senate is uncertain.
Congressman Bill Foster said Illinois and other states with higher than average income don't get a fair share of federal funds in return. 
"The current budgetary method for transportation funding is flawed, resulting in states like Illinois not getting a fair share of transportation funding," Foster said.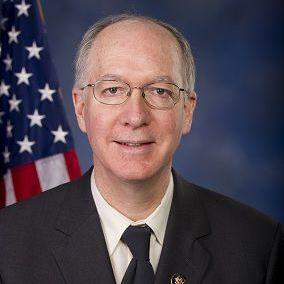 His amendment was sent to the Senate last week as part of the House's transportation spending legislation. He said the formula used isn't based on equity, but rather a political play from years ago. 
"Illinois residents are rightly concerned about the conditions of the roads and bridges they rely on every day. They deserve to know the federal government is properly allocating transportation funding, so we can make the necessary infrastructure investments that our state needs."
The amendment is only meant to make the information public. There's no mechanism that would shift money to Illinois. 
Foster estimated that Illinois would see billions more in federal funding every year if the state received what the average state gets from the federal government. 
Foster wrote a letter earlier this year to the U.S. Comptroller's office that asked the office to create a report detailing federal spending by state. It was supported by a bipartisan cohort of Congressmen. 
The legislation is awaiting consideration in the Senate, where it's likely to see resistance. Less populated states outnumber donor state representation by a wide margin and stand to lose federal funds if the formula sent more to states with more people.